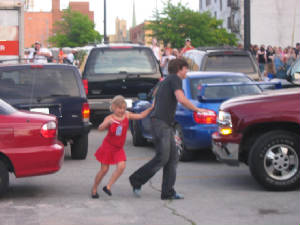 Way to teach your sister traffic safety, Zac!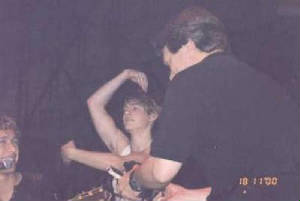 Who knew that Taylor took ballet lessons with Jessica and Avery when they were younger?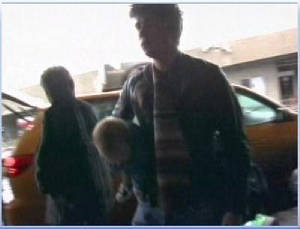 TOUCHDOWN!!! *throws arms in the air*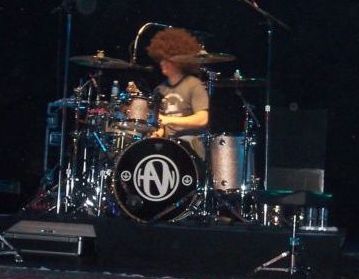 Um... Zac going for the white man afro?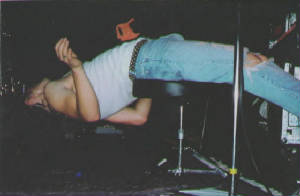 Okay... is there a point to that?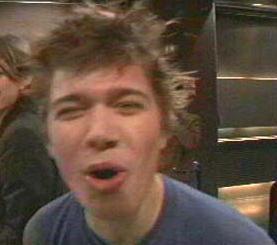 Hairbrushes are wonderful things...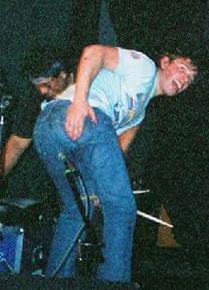 Dude... Taylor should be doing that, not you...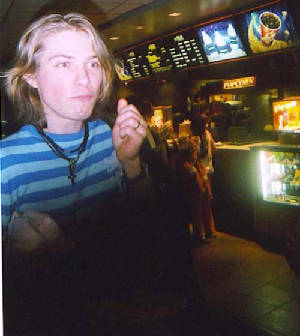 I sincerely hope that he was TRYING to look stupid.

I wonder if he was aware of how gay he looked.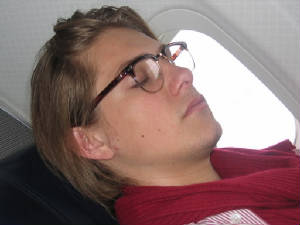 My grandfather called. He wants his glasses back.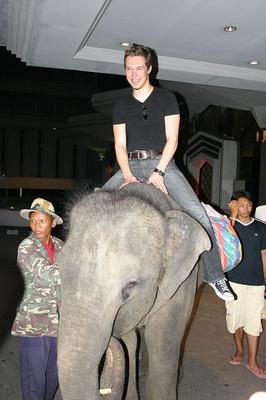 I hope that's a baby elephant.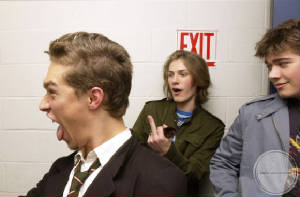 Look at Isaac's face... enough said.
Okay... I don't even have a smart comment for this one...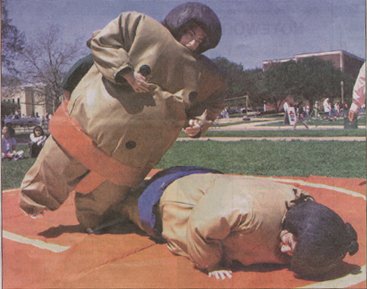 As if Taylor could ever get that big... Beat Ike up, maybe...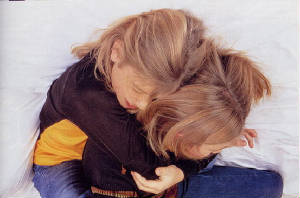 Yeah... no comment...
Makes you wonder what he's looking at.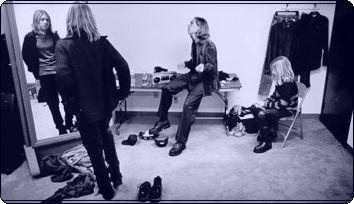 Tay, the model... nice...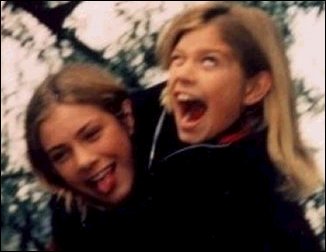 No wonder I've only seen this picture once online.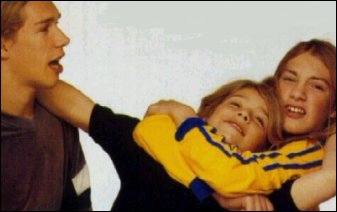 Mean Ike... not even saving his little brother from the wraths of the middle boy!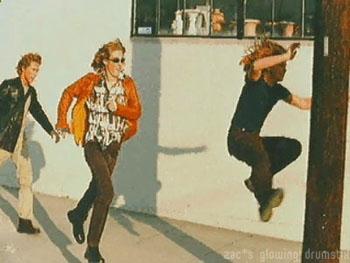 I don't know what went wrong with them...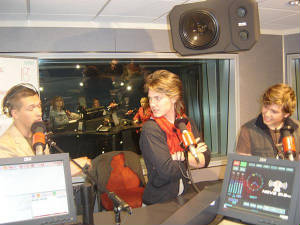 Taylor, please... there's GOT to be a brush SOMEWHERE in your house!
Ike's trying out for the opera...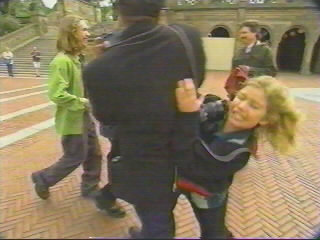 Haha. That's definately good enough for Jerry Springer.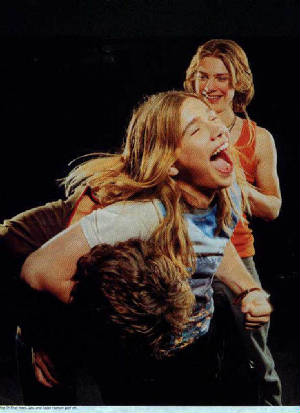 Zac finally got big enough to beat up Ike for not helping him all those years ago...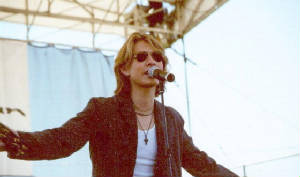 How cute... Taylor thinks he's Bon Jovi.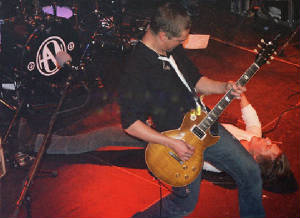 I expected it from Isaac, but Taylor? Maybe it's rubbing off on him...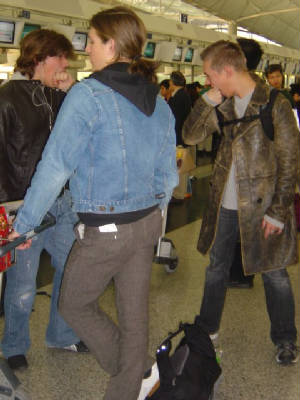 *sticks fist in mouth* Greetings earthling!
Wow... crapping, playing tambourine, listening to music. All while his pants are drying by the pot.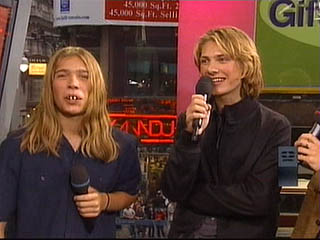 Look! Zac really is a hick from Oklahoma!!!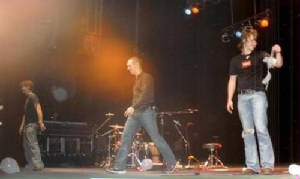 I don't think that one's your size, Tay...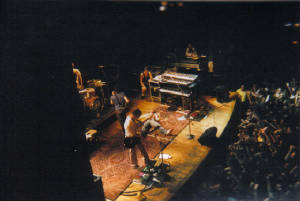 I wonder if Taylor actually thinks that looks cool...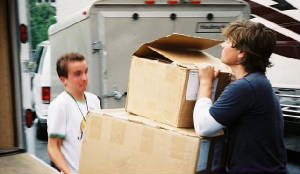 Zac's probably carrying that without Frankie's help yet Frankie STILL looks like he's gonna faint!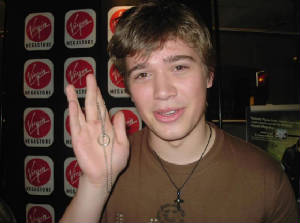 Zac looks like an alien from planet Ihavenothingbettertodothanstandherelikeanidiotandholdachain.